Zest-itⓇ Cold Wax Solvent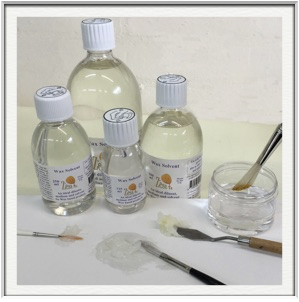 The Zest-it® Cold Wax Solvent is ideal for thinning Cold Wax and Oil mixtures.
It is efficient, effective, non-toxic, non-flammable.
Use to change the handling qualities of the wax/paint, also for making drizzles and glazing. Can also be used with Brushable Wax Resist and LiquiBlend Wax.
Available Sizes:- 125 ml; 250 ml; 500 ml; 1 Litre.
Product Safety and more information at: https://www.zest-it.com/zest-it_wax_solvent.htm
You can now buy Zest-it Cold Wax Solvent from our Etsy shop.